Free Shipping

Free shipping: included on all orders 

Delivery: Most orders ship within 1-2 business days, however occasional delays may occur (particularly with Covid supply chain disruptions). Once shipped, typically arrives within 3-5 business days (US only).
Share
View full details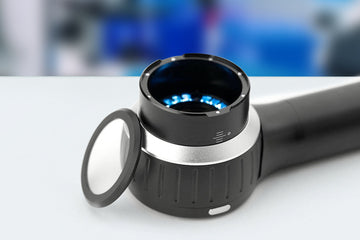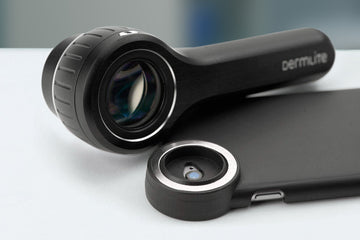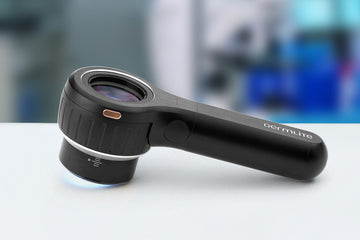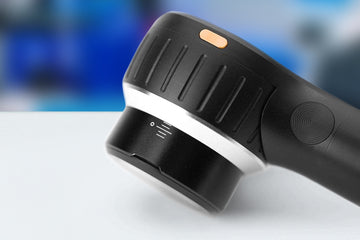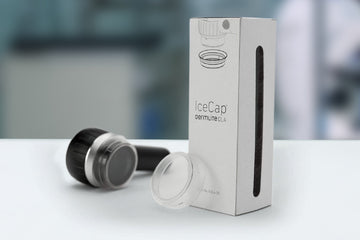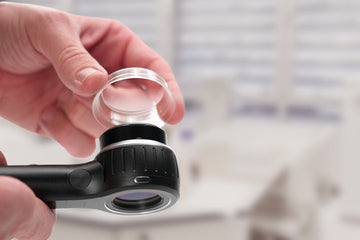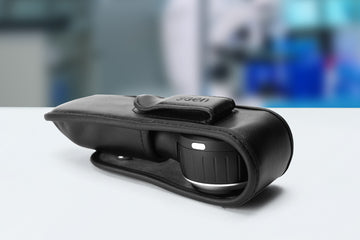 Description
Refined vision and impeccable attention to detail.
This 4th-generation DermLite DL4W dermatoscope has been redesigned to be more refined in every detail. This device features an incredibly smooth, ergonomically optimized all-aluminum design that fits comfortably in your hand. Made with one of the largest optics of any pocket-size DermLite. Complete with instant on/off control at your fingertips.

Larger lens, smaller package.
The DL4W has substantially brighter polarized & non-polarized white illumination when compared to the DL4 model, features a large field of view, and is more than 25% smaller than the previous generation.

Quick workflows.
DL4W uses snap connectivity to achieve groundbreaking convenience and fast workflows. Not only can the glass faceplate (with 10 mm reticle) simply snapped on and off, your mobile devices – iPad, iPhone or other smartphones – can also attach magnetically (via an optional connection kit, sold separately), enabling you to go between taking clinical and dermoscopic photos quicker than ever before.

Infection Control? You're covered.
Infection control is becoming an increasingly important aspect of providing top healthcare. The DL4W has got it all taken care of with its Infection Control and Epidemiology system IceCap™. Complete with disposable snap-on IceCaps which can attach to the spacer and may greatly reduce the risk of cross-contamination.

A New Level of Precision
This new model features a retractable glass faceplate design which makes it possible to go between non-contact & contact modalities quickly and smoothly all while getting a clear focus on your image while skin is in contact.

Track Battery Life
The DL4W creates high-powered light in an energy efficient ways by using LEDs and a rechargeable battery. This device now also features a more granular four-level charge indicator to keep track of battery life. If you need to recharge, you can do so from any USB port using the standard Micro USB to USB cable included with each DL4W.

In its elegance and compactness, the DermLite DL4 line offers two of most capable dermatoscopes available. Includes DermLite DL4W device, USB charger, Napa Leather pouch, silicone sleeve, lens cloth, and 5 IceCaps.
Warranty: 5 years
Accessories:
Note: Prior to using this product, please read the battery manufacturer's Material Safety Data Sheet