Free Shipping

Free shipping: included on all orders 

Delivery: Most orders ship within 1-2 business days, however occasional delays may occur (particularly with Covid supply chain disruptions). Once shipped, typically arrives within 3-5 business days (US only).
Share
View full details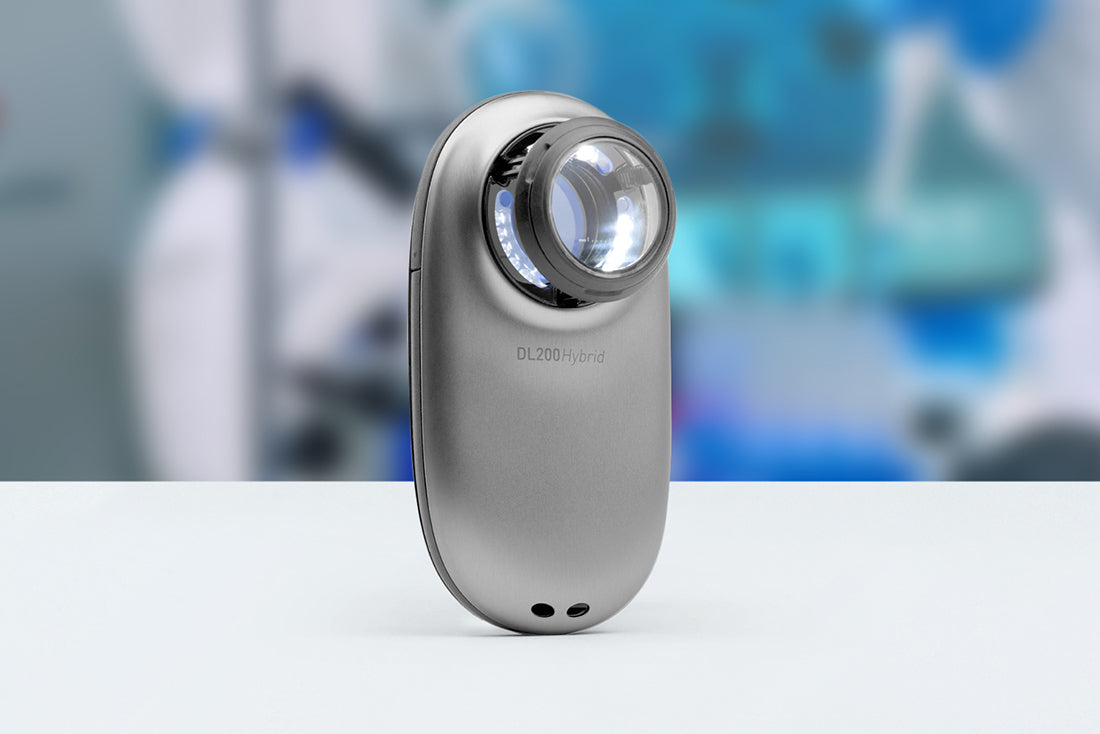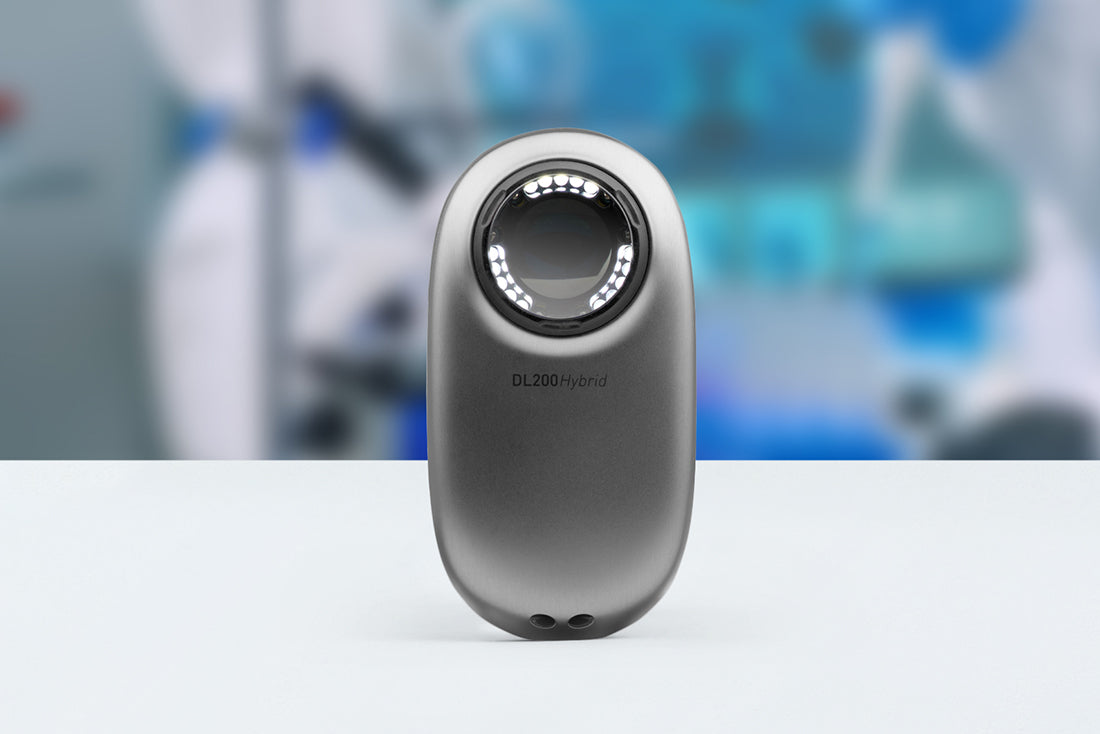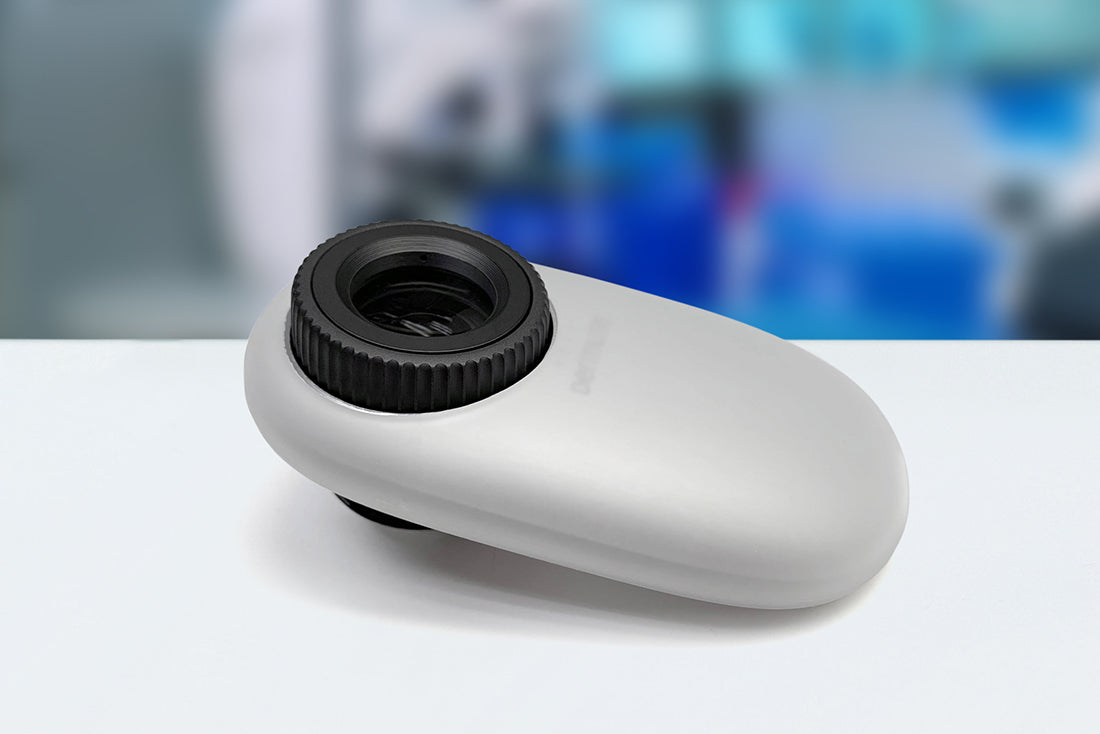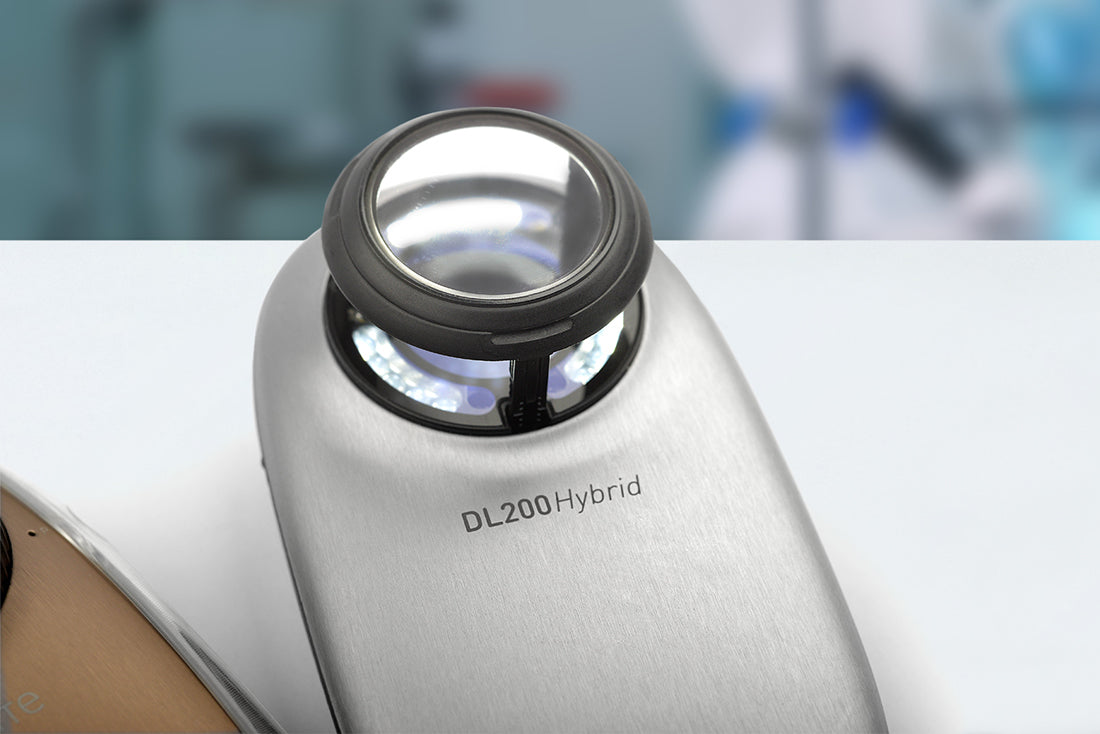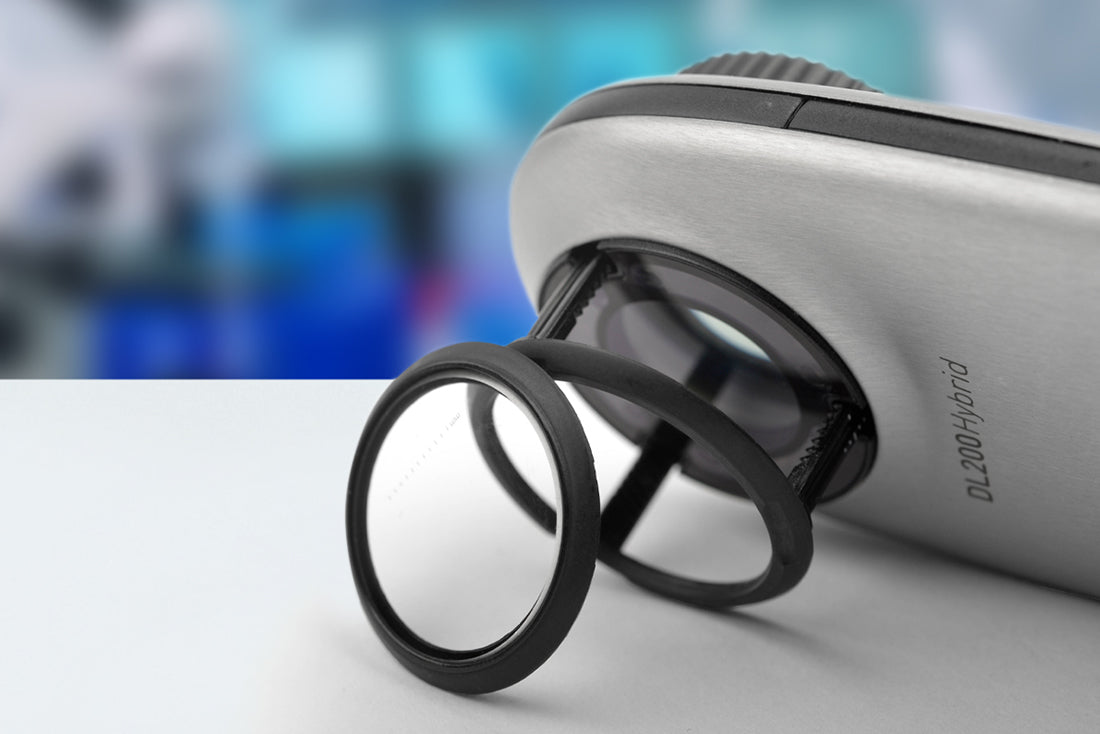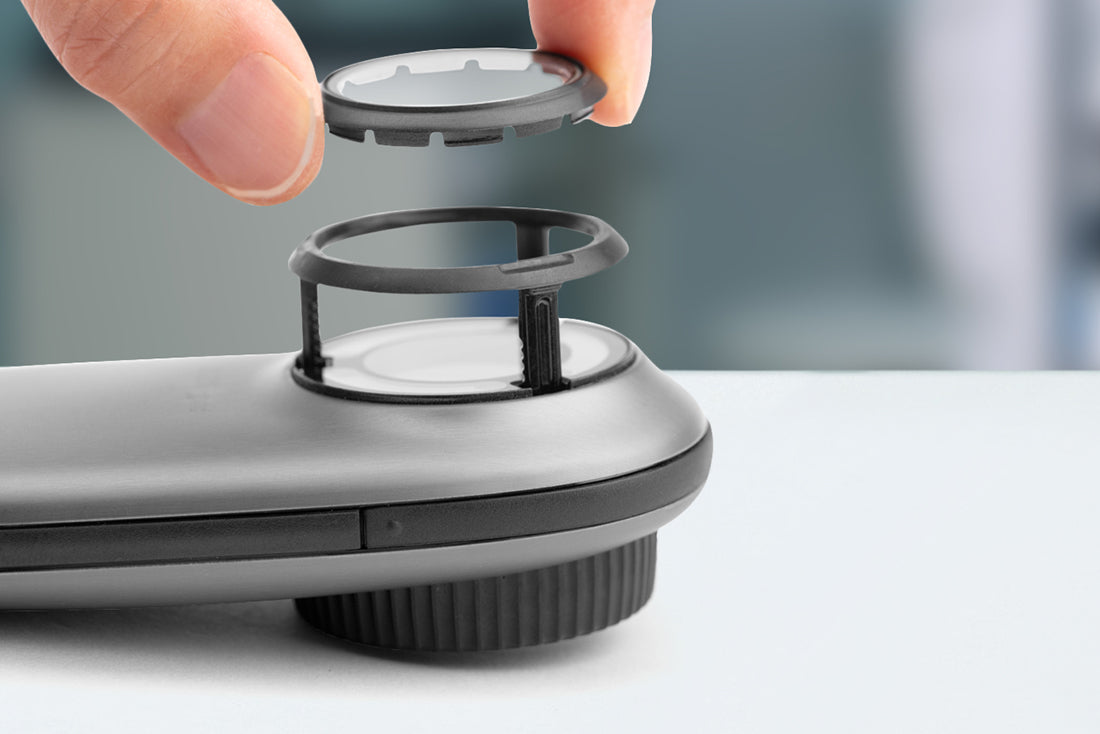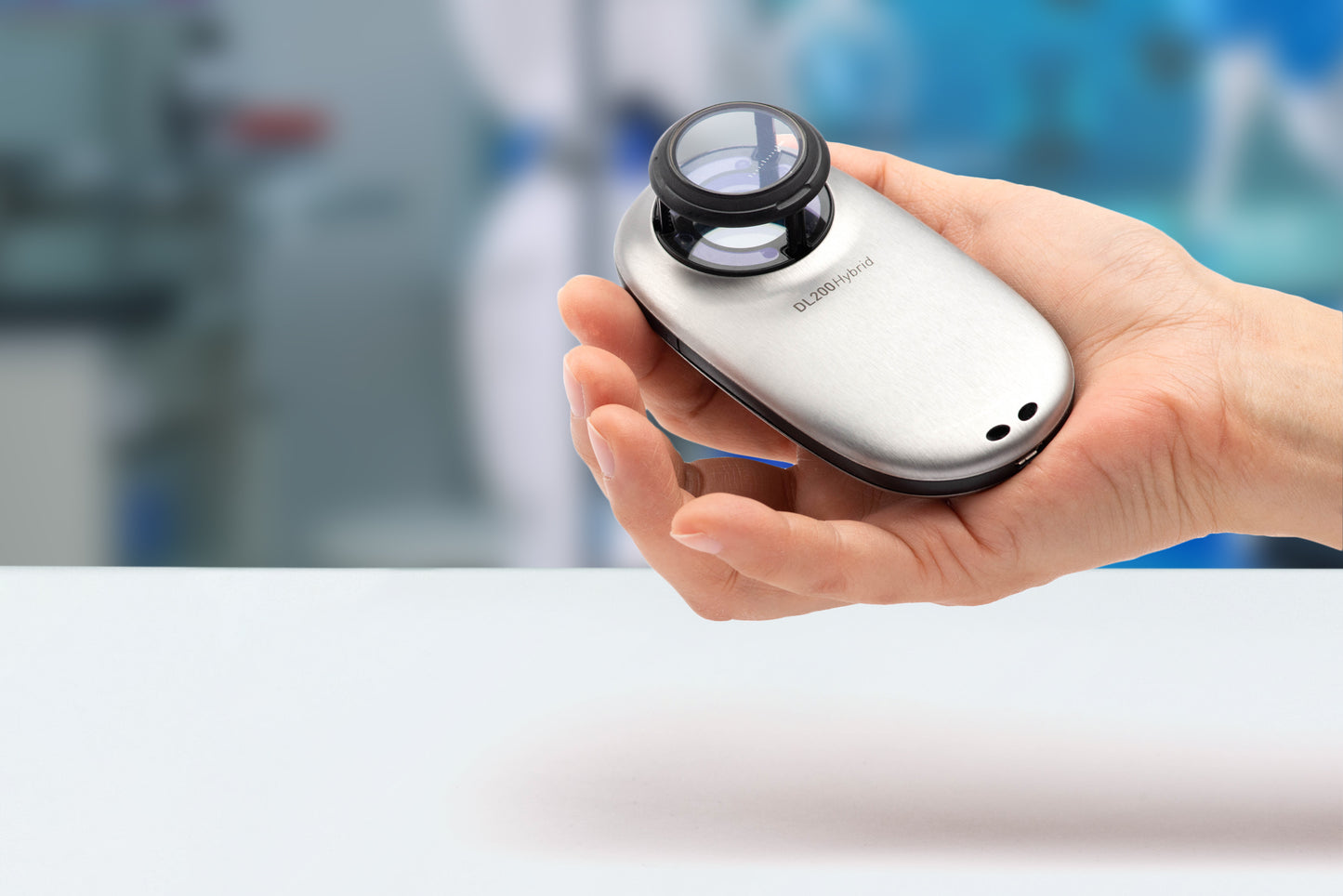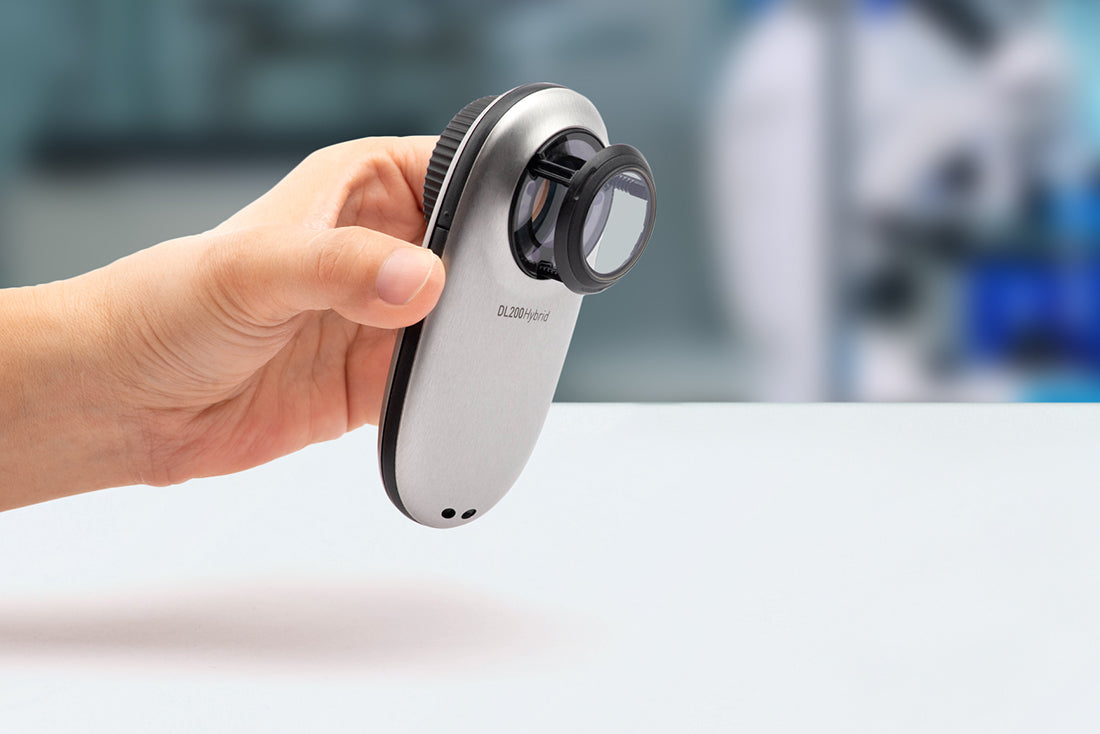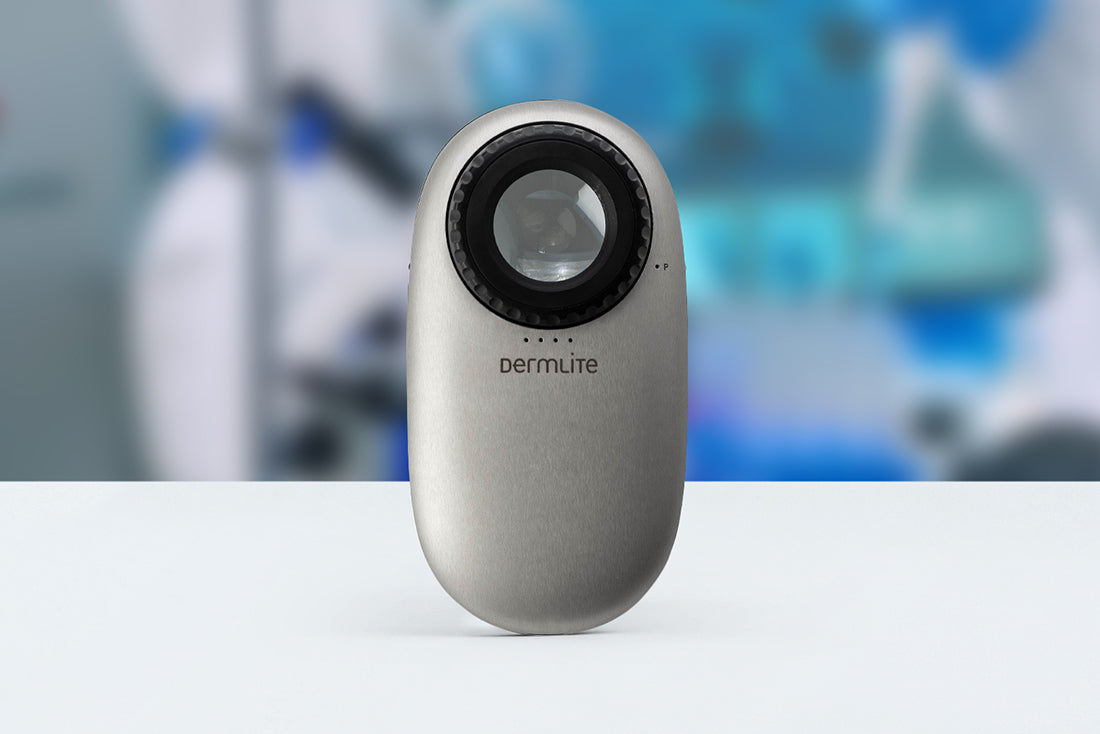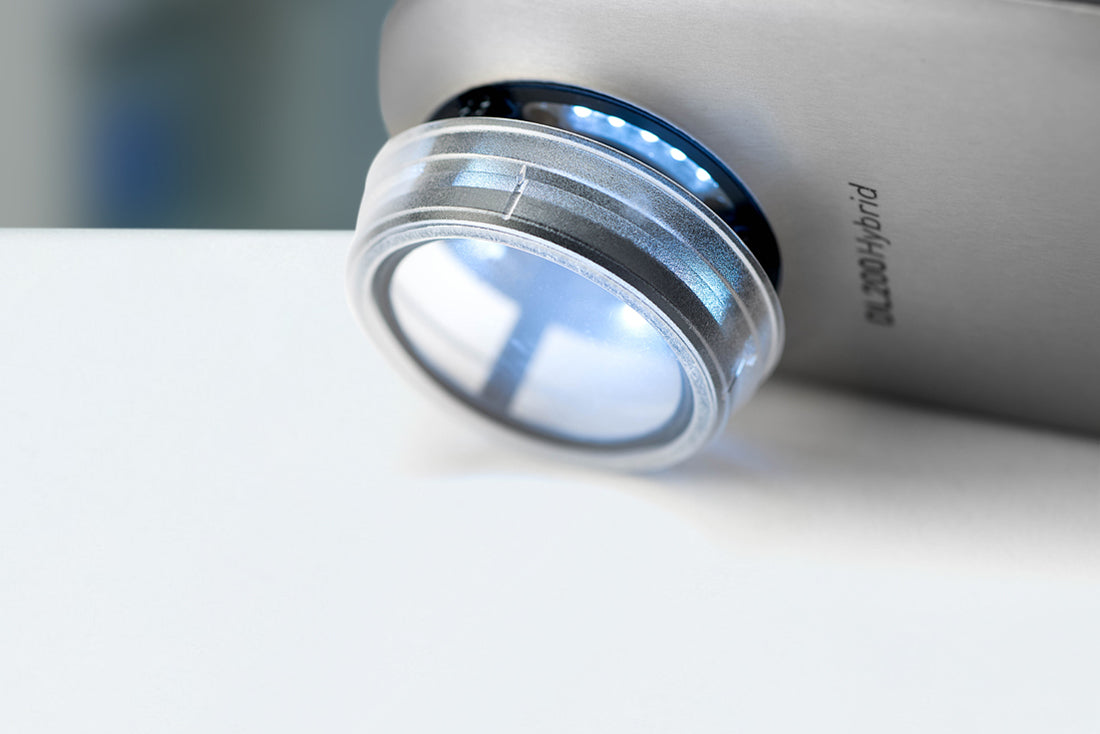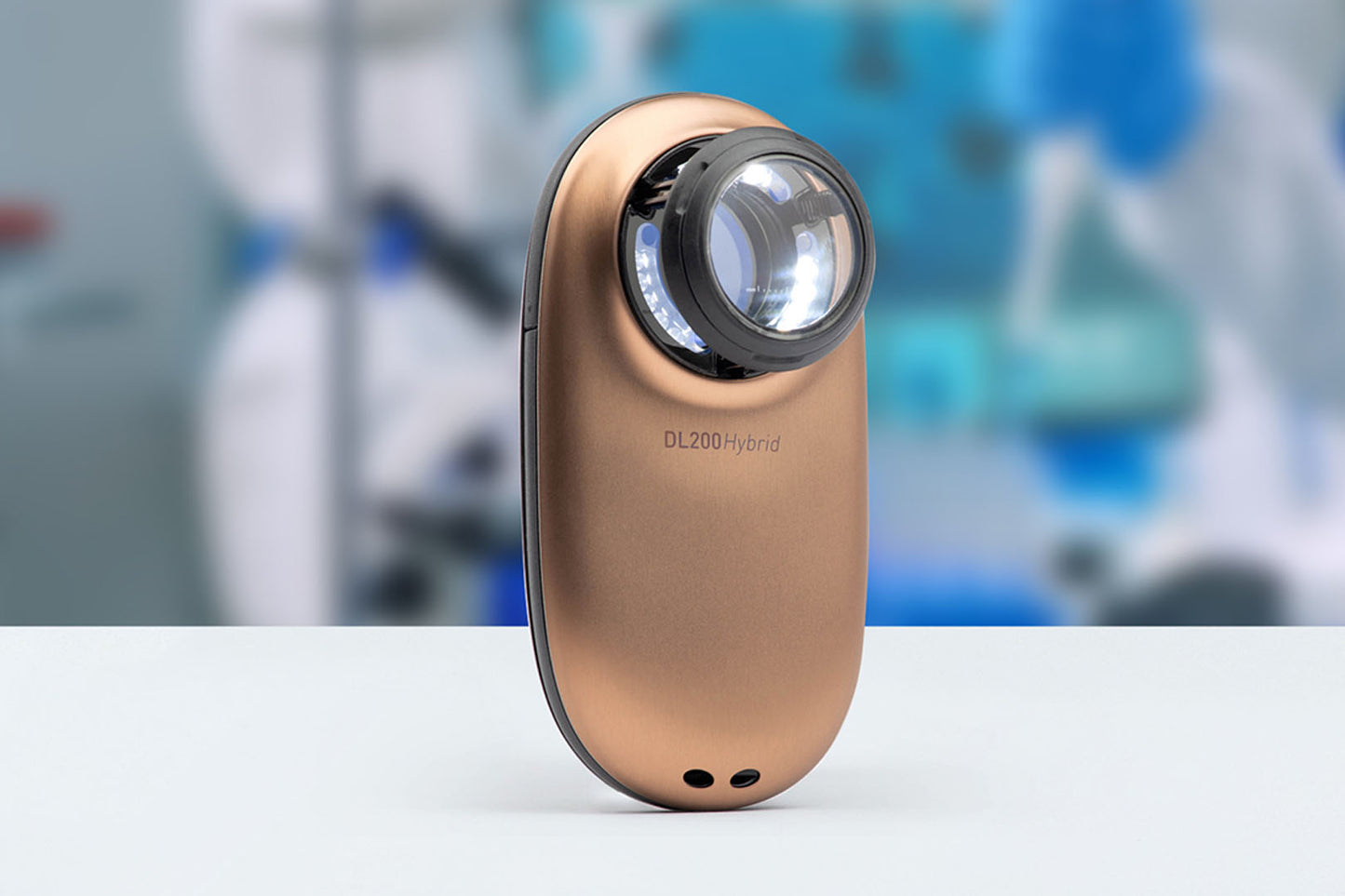 Description
The DL200 Hybrid is made with an ergonomic, easy-to-clean metal body. Some of its other features include: an innovative, super-quick, retractable spacer mechanism with precise focusing, IceCap™ (infection control caps) compatibility, a much longer battery life, and integrated MagnetiConnect.
With its polarized and non-polarized modalities, the DL200 Hybrid makes it possible to visualize pigment and vascular structures with or without immersion fluids. For the all-polarized model, consider the DermLite DL200 HR.
Key benefits:
Compact, ergonomic design
>20% more life on a charge than its predecessor 
Four-level charge indicator
Automatic shutoff to save battery life
Contact & non-contact dermoscopy
Faceplate with 10 mm markings
Toggle between polarized & non-polarized
Each unit comes with Dermlite's 5-year warranty and includes a USB charging cable, Silicone Cover and lanyard, and a sample supply of IceCap infection control caps.
 Accessories:
Note: Prior to using this product, please read the battery manufacturer's Material Safety Data Sheet

Tim's DermLite DL200 Hybrid Review
The DL200 is definitely a customer favorite, which provides a great balance of features. So far as which features make it so, let's just quickly take a look at it.
Does anything in particular stand out to you?
Similar to the Lumio, most would say it's the lens which is the first thing that catches their eye. The DL200 has a large 25 mm lens, which provides some of that "working distance" advantage that we previously discussed with the other units that have larger lenses.
And so far as the lighting goes, it has plenty. The DL200 hybrid has 15 polarized LEDs while 6 non-polarized LEDs can be turned on with a tap of a button, allowing you to evaluate surface structures in more detail.
And speaking of lights, just a quick fact. Some of you may have noticed that there's also a DL200 HR available, which looks a lot like the DL200 Hybrid. And as a result, you may wonder…
What's the difference between the DL200 Hybrid and the DL200 HR?
Well, the lighting is the only difference. The DL200 Hybrid is the unit that we're reviewing in detail here, and the "Hybrid" in its name represents the fact that it has both polarized and non-polarized lighting,
But the DL200 HR is the same dermatoscope, except for the fact that it only has polarized lighting. So, if you know that you really don't care to review surface features, which is something we've already talked about a few times in this review video, but you like all of the other features of the DL200 Hybrid (and you wouldn't mind saving a little bit of money), then the DL200 HR is, again, the exact same dermatoscope, except that it doesn't have the "non-polarized" lighting available.
Another advantage of the DL200 line is this glass faceplate that extends with the turn of a dial, allowing you to perform contact dermoscopy.
Again, we're assuming that you already have some familiarity with the advantages and disadvantages of contact dermoscopy, so we won't get too sidetracked. But the bottom line is that if you do like to have that option available to use oil to perform contact dermoscopy from time to time, the DL200 may be right for you.
And just as a side note, DermLite does offer disposable covers called IceCaps®, which can allow you to use the contact dermoscopy feature. But when done, you simply dispose of the cap. This can make the process both safer and easier for those who perform contact dermoscopy.
And finally, it is rechargeable, using a Micro-USB connection.
Are there any disadvantages to the DL200 Hybrid?
Well, let me say that you know you're dealing with a good dermatoscope when it's hard to find many negatives. And that's the case with the DL200.
I'd have to say that the first would be the price. Now that we're talking about these higher quality dermatoscopes, we're dealing with units whose prices are "starting" around the $1,000 mark.
But still, it does make the point that the DL200 is really the first of what we would consider the "higher end" dermatoscopes that we have reviewed. But as with everything, quality does come at a price.
It's also worth mentioning (and we're going to make up a word here) that some may find that the overall size, weight, and shape is perhaps not as "carry-with-you-for-every-patient-that-you-see-friendly" as other more compact units. Again, I just think about walking with it from room to room, seeing patients all day long.
And as compared to the smaller or lighter units, some may find that it's just not as ideal for doing so. It doesn't come with a belt pouch, though one is available for purchase.
But if you don't normally wear a belt, you may find that it's a little too heavy or bulky to keep in your pocket throughout the day.
Who is best suited for the DL200?
Put simply, the DL200 is perfect for those looking for a well-rounded dermatoscope. That is, it really strikes a balance with what it offers.
Pricewise, it's definitely not the cheapest, but nor is it the most expensive. For lens size, it's not the largest, but it is certainly larger than most. And overall size and weight, again, not the lightest or smallest, but nor is it the largest and heaviest unit out there.
But even though it's not the largest or the heaviest, I will go ahead and add… I do think that it would be better for those who wear a belt, and purchase the available belt pouch.
Of course, it could also be carried around in your lab coat pocket as well. But I do believe that its size and weight would make it a bit too large and uncomfortable to carry around in slacks or dress pants, just in case that's what you normally find yourself wearing during the day.