Free Shipping

Free shipping: included on all orders 

Delivery: Most orders ship within 1-2 business days, however occasional delays may occur (particularly with Covid supply chain disruptions). Once shipped, typically arrives within 3-5 business days (US only).
Share
View full details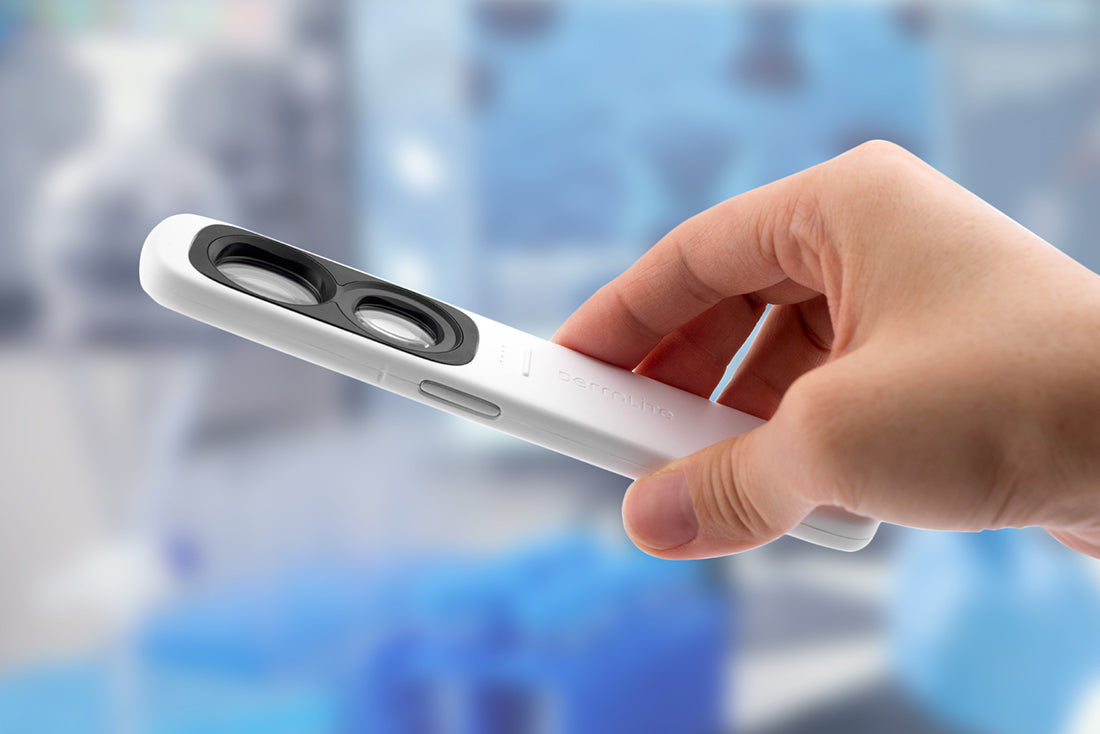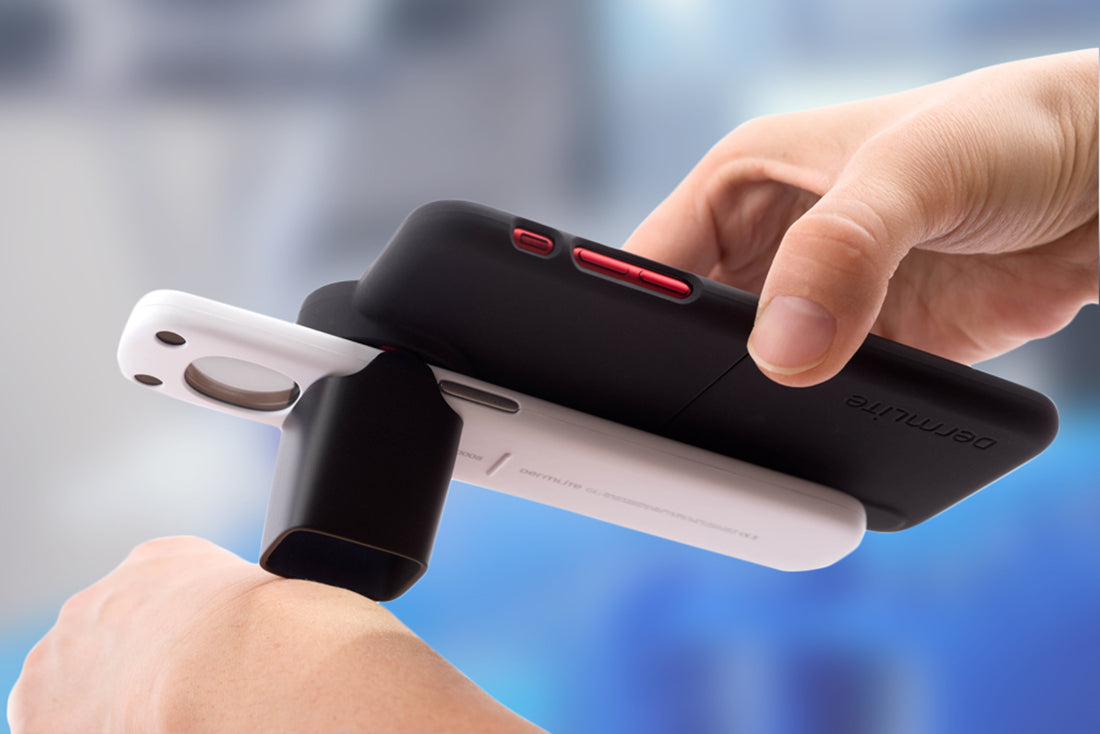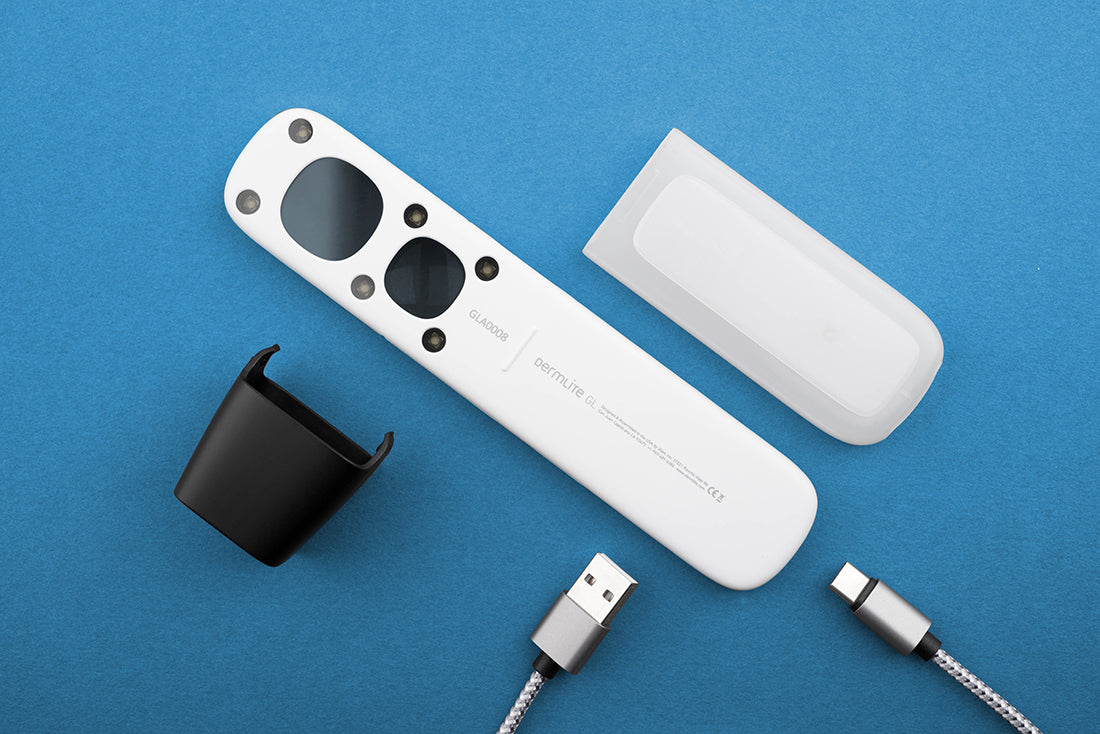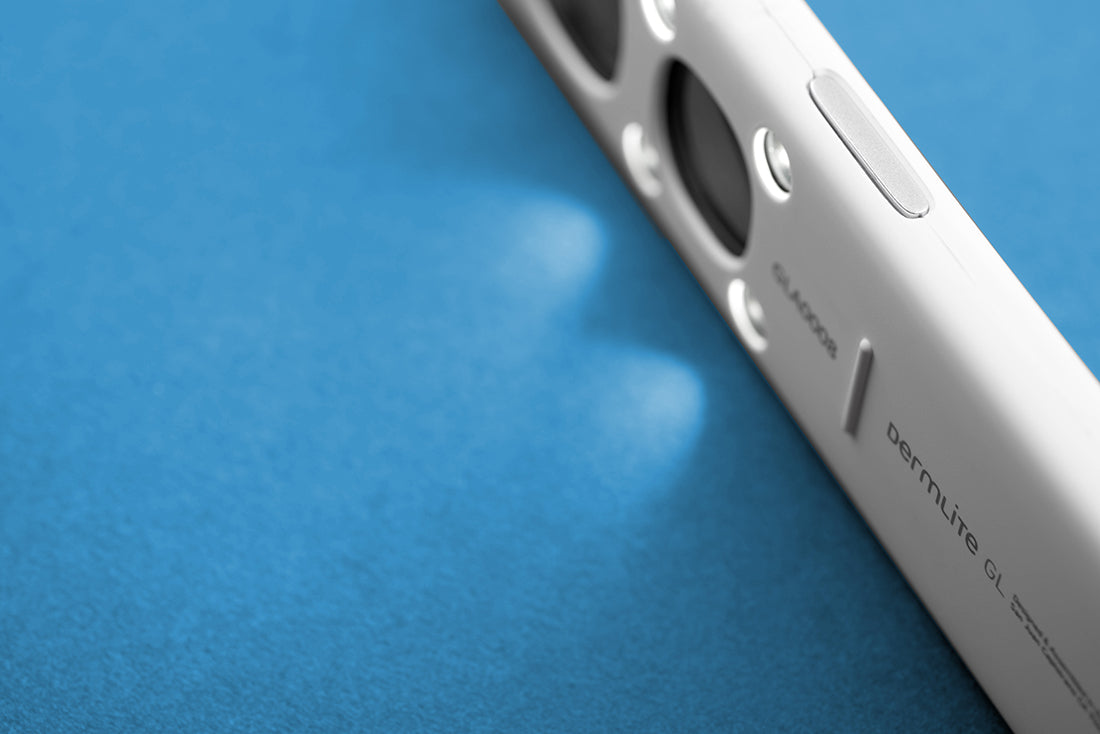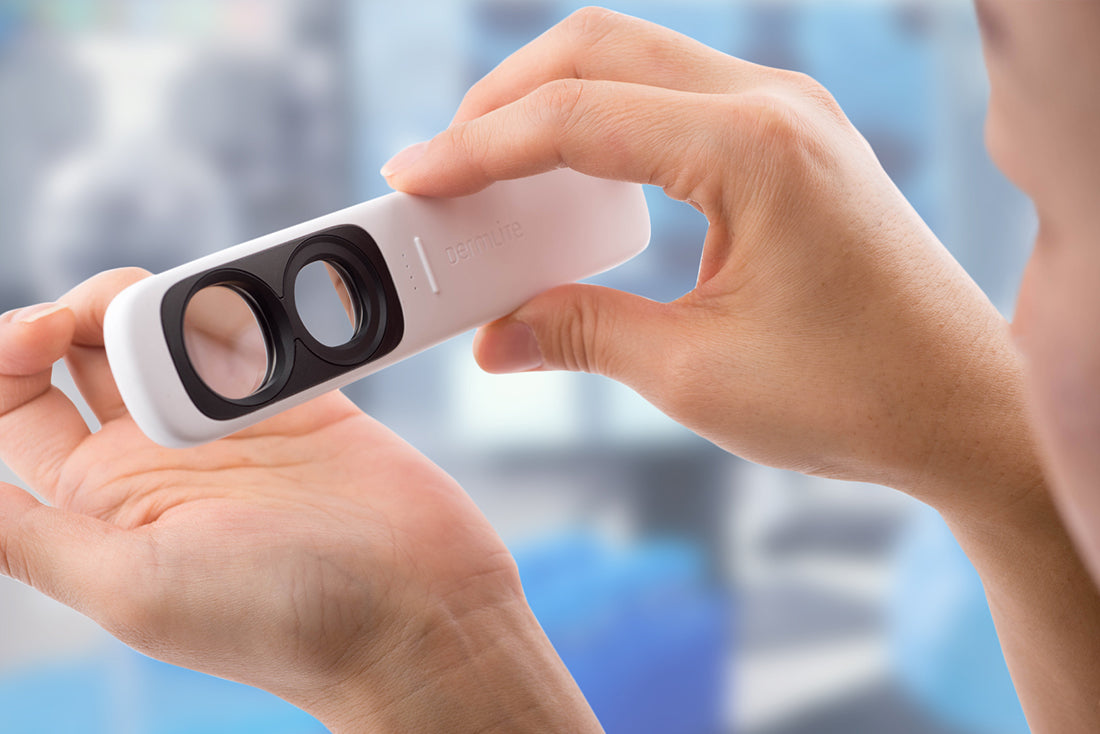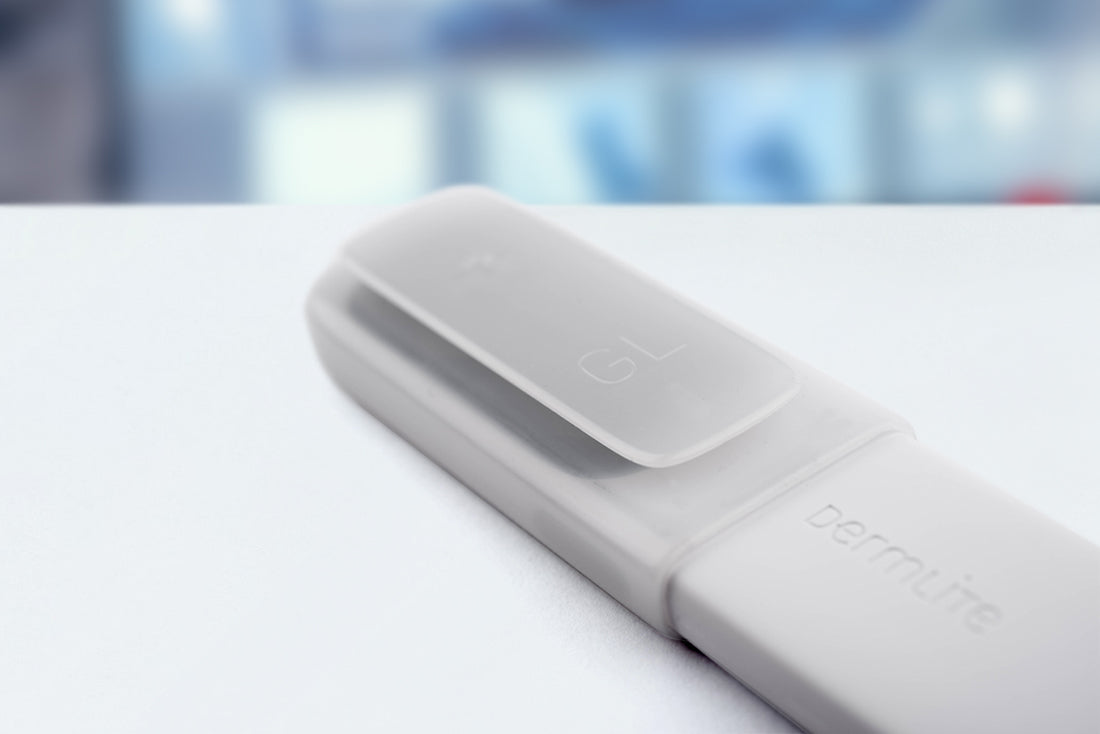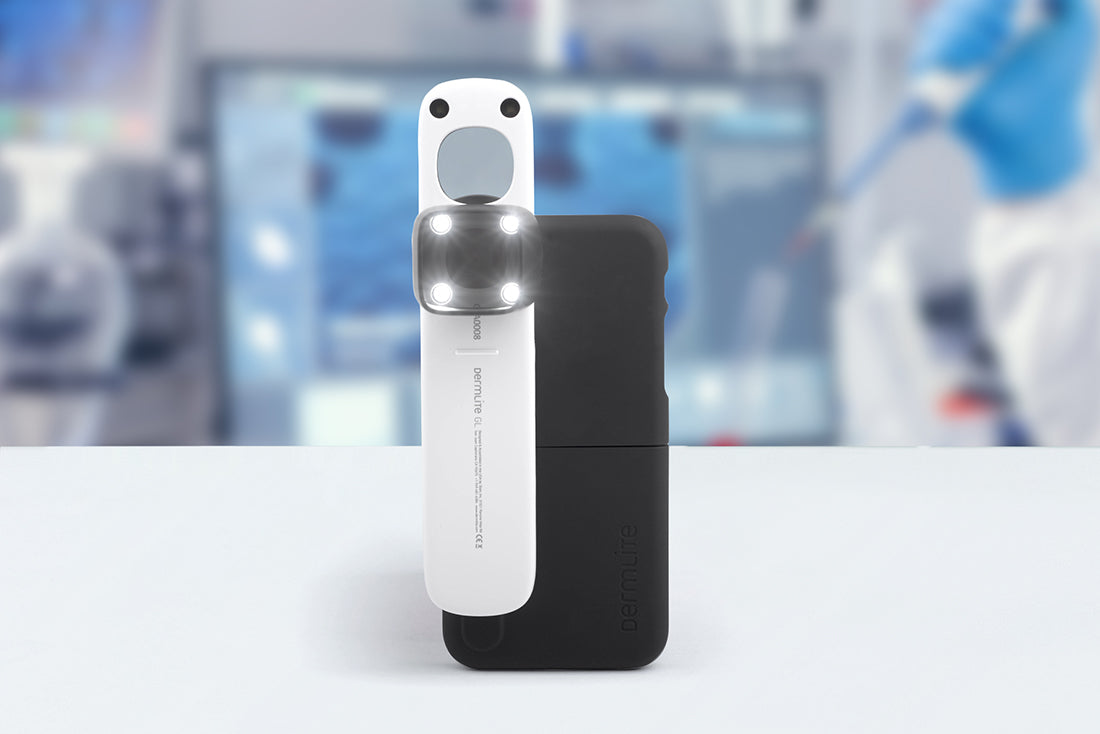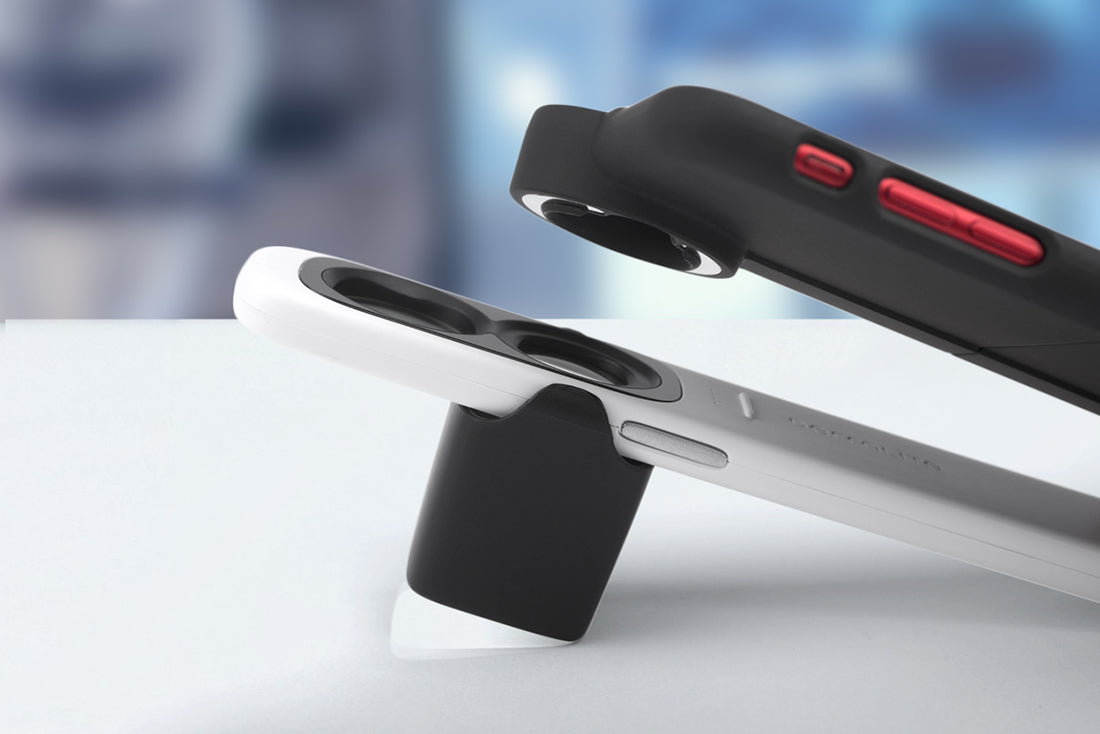 Description
DermLite GL is a portable, smartphone-compatible polarized light examination device made with two magnifications. This device is designed to screen skin lesions as well as general examinations.
The DermLite GL is made with a sleek, unibody design in a compact size. This device is equipped with a high-quality 6x lens and a 1.4x general-purpose lens. Around each lens is an ultra-bright polarized illumination which enables enhanced, crystal-clear visualization of pigmented and vascular structures.
Use the Gl with the DermLite MagnetiConnect™ smartphone adapters for detailed images directly on your iPad or smartphone. An included snap-on spacer may be used to stabilize photography if needed.
This device comes with a large-capacity lithium-ion battery capable of providing about two hours of continued operation. To preserve battery life, the unit will shut off automatically after 3 minutes of nonuse. A 4-level charge indicator offers a granular view of battery and charge status at all times.
To protect and carry DermLite GL, a cap with a built-in clip comes with each unit. The cap may be attached on either end and is designed to protect the lenses from dust and pocket lint.
Key benefits:
Dual magnification for dermoscopy and general examinations
Polarized illumination for enhanced visualization of both vascular and pigmented structures
Smartphone-compatible (requires adapter, sold separately)
Ultra-bright LEDs
Four-level charge indicator
Automatic shutoff to save battery life
Snap-on spacer to facilitate steady 6x photography
Protective cap with built-in shirt clip

Each unit comes with Dermlite's 5-year warranty and includes a USB-C to USB-A charging cable, snap-on spacer and cap.

Note: Prior to using this product, please read the battery manufacturer's Material Safety Data Sheet

Tim's Dermlite GL Review
If I had to choose the dermatoscope which really surprised me the most in my reviews, it would be the GL. To look at the GL, I don't know about you, but my first instinct was that this does not look like it could possibly be a serious dermatoscope. But once I had the chance to hold it in my hands (and use it), I quickly came to appreciate its benefits.
First, it's light and it's simple. And when you're talking about carrying something with you from room to room, seeing patients all day long, "light" is good! And while calling the GL "simple" may sound like a criticism, it really isn't. It does what it needs to do without making things complicated. Just for comparison, let's hold it next to another unit we'll be reviewing, the DL3.
For as beautiful as the DL3 is, it's much heavier and bulkier. Now ask yourself… if the GL can do the job which you need it to do, is it really necessary to carry around a larger dermatoscope instead?

Or here's another question…Which would you rather drop on the floor? And don't say it won't happen, because it's going to happen!
Eventually you are going to drop your dermatoscope, not just once, but multiple times over its lifetime. And while my heart would skip a few beats if I were to drop the DL3, it wouldn't really be that big of a deal to drop the GL. It's much lighter and just doesn't have all of the moving parts of the much more complex units. And while instinctively, these qualities would seem to translate into a poorer image quality, it really doesn't. The GL provides two lenses--one which magnifies at 1.4x, and another which magnifies at 6x.
And each lens is surrounded by four bright LEDs as seen here.
Although by comparison, four LEDs may not sound like much. Trust me when I say that these are particularly bright. Again, brings us back to simplicity. Why have 16 LEDs, if only four will do the job?
What is the primary strength of the DermLite GL?
In my opinion, it's this:
When I do a skin exam, and I would bet that many of you are the same, I constantly use the light from my dermatoscope to add illumination to the area of skin that I'm looking at, almost in a sweeping motion, seeing if anything jumps out at me. And if something does, I pause and take a quick look to see if it's truly concerning or a false alarm.
Then only if it still remains a concern, do I need to really pause and perform a closer exam. Many of you watching this likely perform a similar "macroscopic to microscopic" scanning process when doing skin exams - and the GL is great for this! And the lenses themselves are a good size, measuring 25 mm for the 1.4x lens, and 20 mm for the 6x.
As previously mentioned, these larger lenses allow you to easily visualize the lesion or other structures that you're examining without the need to place your eye "right up" to the lens, which again, can be an issue with the smaller lenses found on the DL100 and the Carbon.
Does the Dermlite GL use a battery or is it rechargeable?
The GL is rechargeable using a USB Type-C connector.
What are the downsides to the DermLite GL?
First, it's worth remembering that the GL is designed to provide you with only what you need, to see the vast majority of patients throughout the day. And in doing so, it provides those features in a light and compact unit.
So, the first downside is that it doesn't provide "non-polarized" (or "linear polarized") lighting for very superficial evaluation. But again, as we've previously discussed, many of us find that we never use the surface lighting feature of our dermatoscopes. So not having it won't really affect us for 99% of patient evaluations.
Another downside, if you can call it that, is just the "mental hurdle" of having the confidence to believe that such a simple unit can do the job that you need it to do. Again, it just does not "look" like your typical dermatoscope. And for that reason, it's easy to dismiss its value.
But beyond the lack of lighting, or the psychological aspect of being such a simple dermatoscope, I would have to choose the 6x lens as being the biggest of the "real" issues. Don't get me wrong---it's sufficient to closely examine the vast majority of lesions. But every now and then you just want to pause and take a minute to look very, very closely at a questionable lesion. Most of the other units offer up to 10x magnification. And yes, for those lesions that you really want to take a closer look at, when comparing side by side, there is a difference between the 6x magnification offered by the GL and the 10x magnification offered by the others.
Will the DermLite GL's lesser magnification make a difference in the clinic?
Probably not. Instead, it matters more from an academic standpoint, as every now and then we just want to examine certain lesions as closely as we can. And in those situations, you may find yourself wanting the 10x magnification provided by the other units.
So who should choose the Dermlite GL?
I think the GL is best for those who are looking for an easy to carry, light, sturdy dermatoscope that doesn't require large pockets or a case to carry around. That is, something that you can carry with you all day long to see every patient. And you literally just slip it in your pocket when you're done.
And only if you feel the need for greater magnification, or non-polarized lighting, would you need to pull out another device. But here's the deal--If your colleagues in the clinic have one of those other units which offer 10x magnification or non-polarized lighting (or you also have one, but you find yourself only pulling it out every now and then due to its size or its weight), then seriously, consider getting a GL to use as your "carry around" dermatoscope. And then just pull out your larger device, or borrow someone else's in the clinic, only when needed.