Free Shipping

Free shipping: included on all orders 

Delivery: Most orders ship within 1-2 business days, however occasional delays may occur (particularly with Covid supply chain disruptions). Once shipped, typically arrives within 3-5 business days (US only).
Share
View full details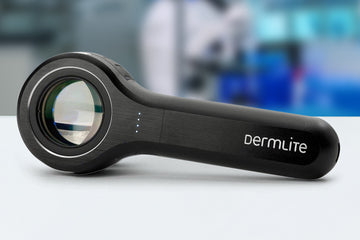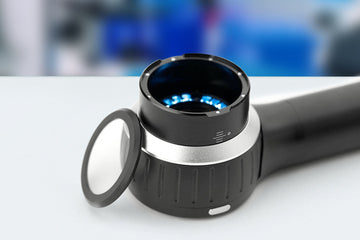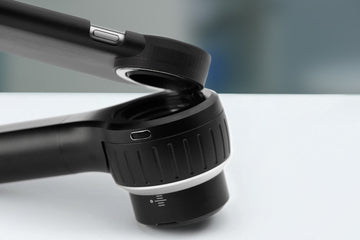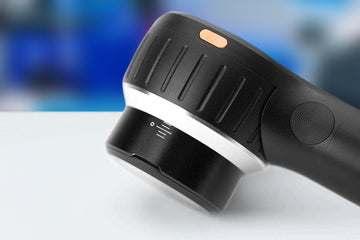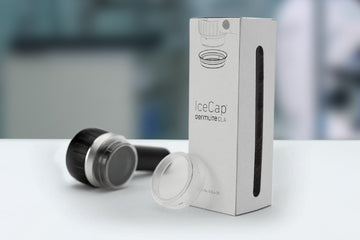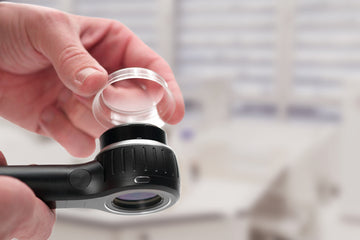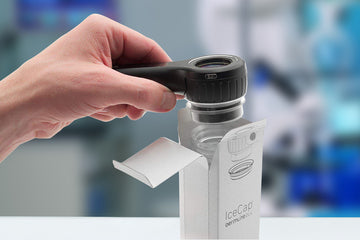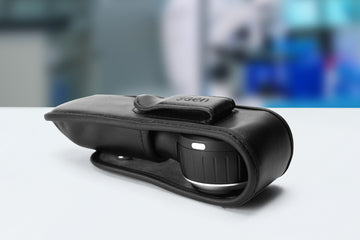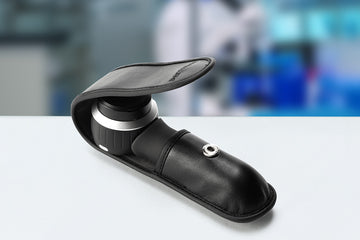 Description

This Dermlite DL4 is the very definition of refinement. Its smooth, ergonomically optimized all-aluminum design fits comfortably in your hand and has one of the largest optics of any pocket-size dermatoscope.
It offers two brightness levels, a larger field of view, and enhanced imaging of deeper pigmentation with two levels of color spectrum control (PigmentBoost Plus).
DermLite Connection Kits, including the new MagnetiConnect Clamp, make quickly attaching your phone or camera a snap!
The DL4 has infection control taken care of with its IceCap™ system. The disposable snap-on IceCaps™ attach securely to the spacer and can greatly reduce the risk of contamination when direct skin contact is needed.
The DL4 creates dense and bright light via modern LEDs and a rechargeable battery. With the new granular four-level charge indicator, you can keep track of your battery life. Recharging is easy. Simply plug it into any USB port using the standard Micro USB cable included with each device.
Together with the DL5, the DermLite offers clinicians the most capable dermatoscopes on the market.
Each new DL4 comes with the DermLite DL4 device, USB charger, Nappa Leather pouch, silicone sleeve, lens cloth, and 5 Ice Caps.
Warranty: 5 years 
Accessories:
Note: Prior to using this product, please read the battery manufacturer's Material Safety Data Sheet
Tim's DermLite DL4 Review
So what's so great about the DermLite DL4?
The DL4 literally has all of the good features of the DL3---the lens quality and size, lighting, PigmentBoost technology, and overall build quality---but directly addresses some of the drawbacks of the DL3.
First, it just feels more compact and solid. And I mean that specifically in reference to how the DL3 feels like a luxurious, finely-crafted instrument, but yet which also feels like it needs to be handled with care. Don't get me wrong, you still don't want to just "throw around" the DL4. But at least for me, it just "feels" a little bit more solid and a little bit more rugged, at least so far as carrying it around with you all day long. And part of the reason, I believe, is because overall it just feels better in the hand.
Interestingly, it's actually just slightly heavier than the DL3. But its weight is distributed more evenly and it just doesn't have that "heavier-on-one-side" feeling that we mentioned with the DL3.
Also, its handle is more ergonomic. Just comparing the DL3 in the hand, as compared to the DL4, you can see what I mean.
It's just easier and more comfortable to hold and even comes with a silicone sleeve, which adds to its comfort. I also find that it's a bit easier to operate with one hand again because of its weight, distribution size and ergonomics.
It's also slightly more versatile with regard to the PigmentBoost feature. That is, whereas the DL3 does offer PigmentBoost, its PigmentBoost lighting is only available in addition to the white led lighting. However, the DL4 offers PigmentBoost lighting both in addition to the white LEDs, as well as having a standalone option to use only the orange lighting.
Now, are there many scenarios in which viewing the lesion with only the orange PigmentBoost lighting will make a difference? Maybe, maybe not. But at least the option is there.
What's not to like about the Dermlite DL4?
Well, just being honest, for many people it's the price. It's the most expensive unit we're reviewing here, with a retail price of $1,595. 
Besides the price, I would have to say that it does share some of the "not-so-pocket-friendly-issues" of the DL3. Again, it's overall more compact as compared to the DL3, but if you aren't using its belt pouch and instead have to rely on keeping it in your lab coat or pants pocket, you may still find it to be a bit bulky or awkward to carry around.
Who is the DL4 ideally suited for?
Simply put, if you want what many consider to be the single best overall handheld dermatoscope out there and you don't mind paying for that quality, then you really can't go wrong with the DL4.
However, I would add that it really is best for those who routinely wear belts and are able to use its belt pouch. If you don't routinely wear a belt or even have a lab coat, I do think that you may find it a little bit big or bulky to simply carry in your pants pocket. And over time, you may find that you're not carrying it around with you as much as you'd like to. In those situations, a much lighter unit, like the DermLite GL, would be a good option, especially if paired up with a DL4, to keep on hand in case you do need something with greater magnification.